Editorial-style Catalog
I developed the concept of an equine supplement magazine in 2010. This concept challenged two notions: that selling supplements has to be boring, and that customers won't buy from an editorial format.
For eight years, I provided creative direction on concepts, pagination, layout, and photography. I also designed some or all spreads in each issue of the quarterly, 60-page magazine.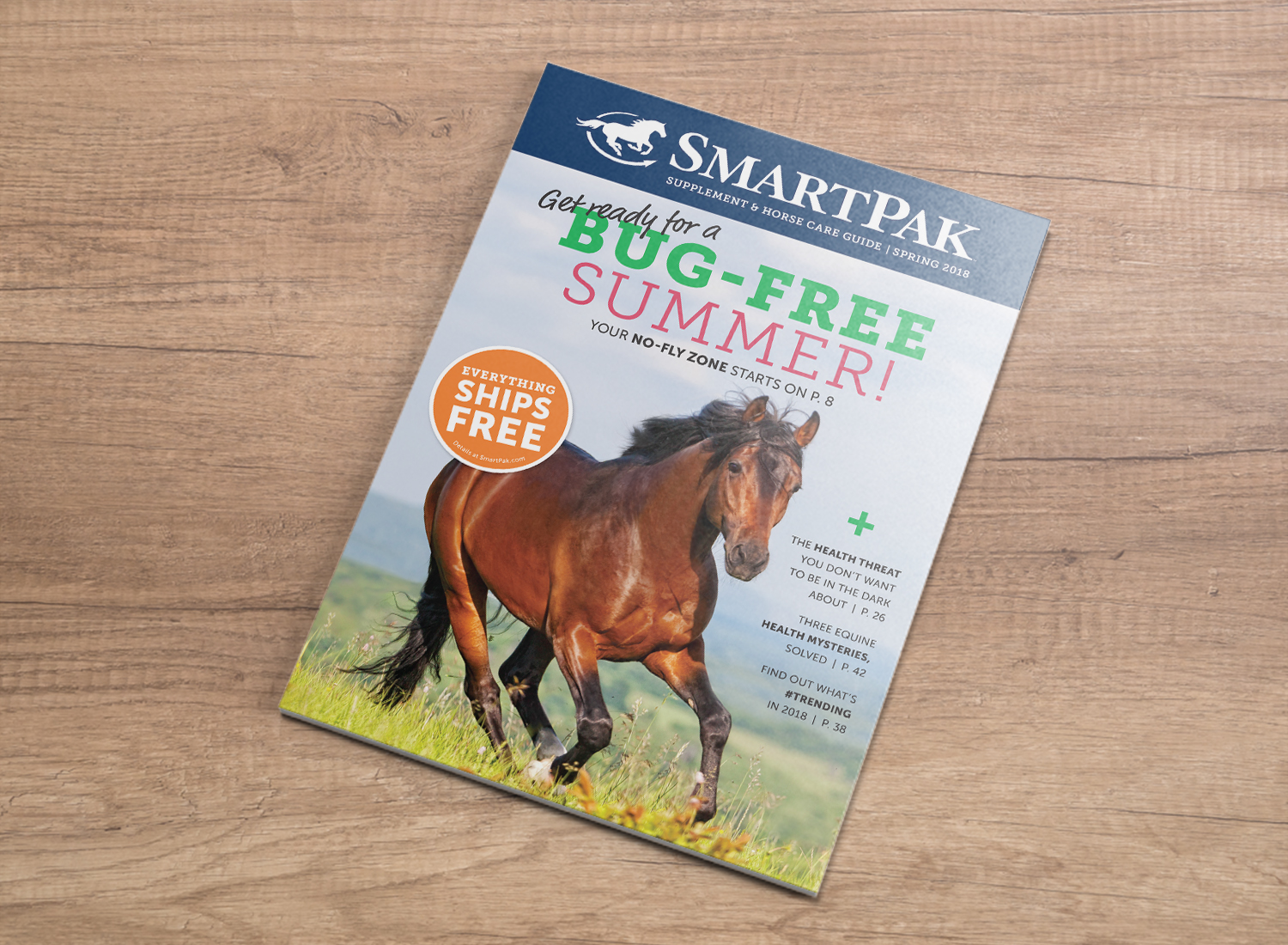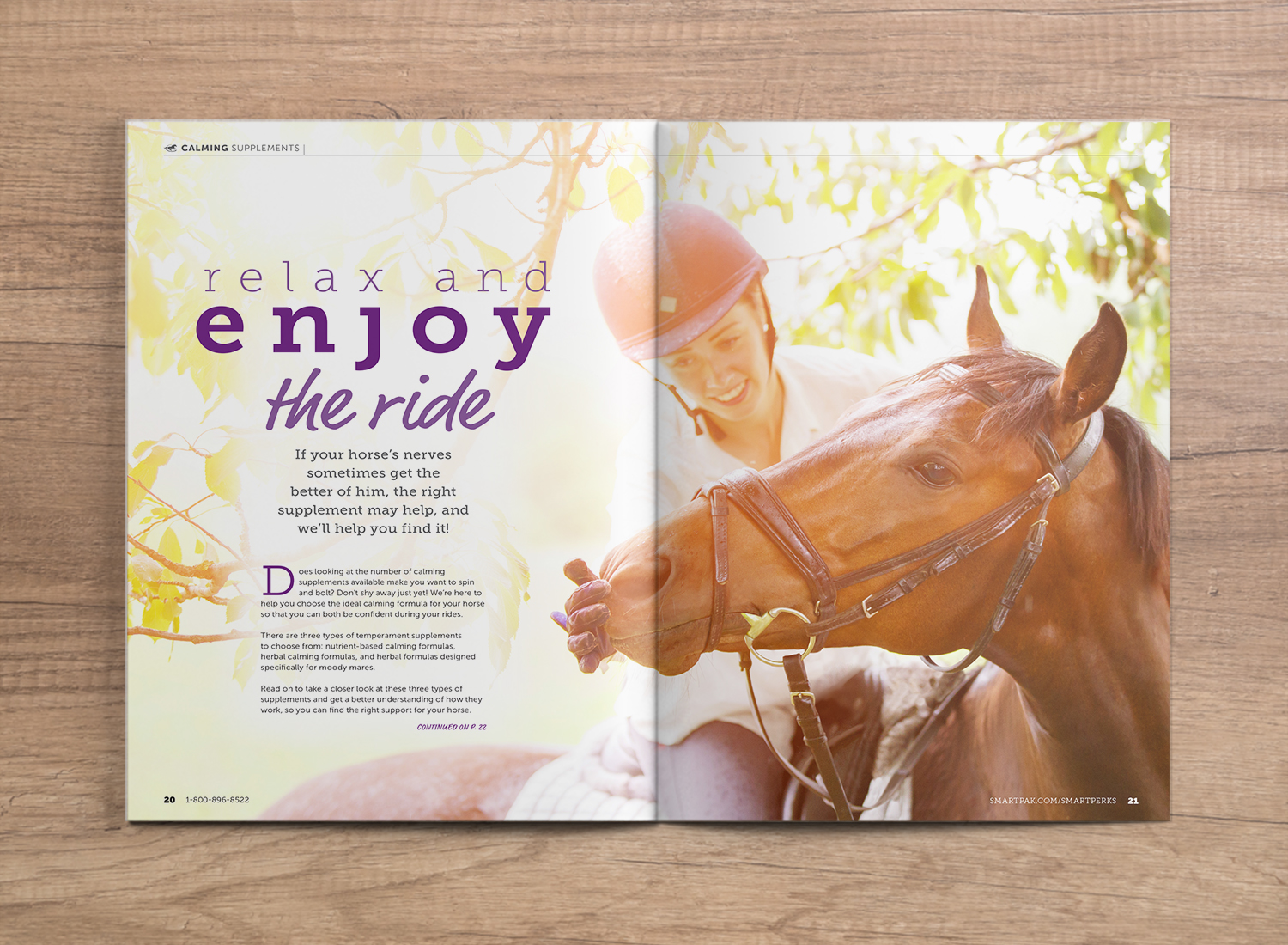 The results are in
Under my direction, the catalog outperformed traditional catalogs on all key metrics for eight years.
An added bonus
This format also generates extensive content for the company's blog and provides the basis of cross-channel marketing campaigns.