Marketing Campaign Concept, Logo & Style Guide
The marketing team wanted to brand a four-month "Colic Awareness" campaign to educate horse owners about this deadly equine disease.
Working from a brief, I concepted the horse & lightbulb to represent shedding light on a tough subject. I sketched the one-line drawing and developed the logo system.
I designed the campaign style guide for the creative team to reference while executing collateral. I provided art direction for photography, wrote copy for and designed mock-ups, created wireframes for landing pages, and executed print pieces based on the style guide.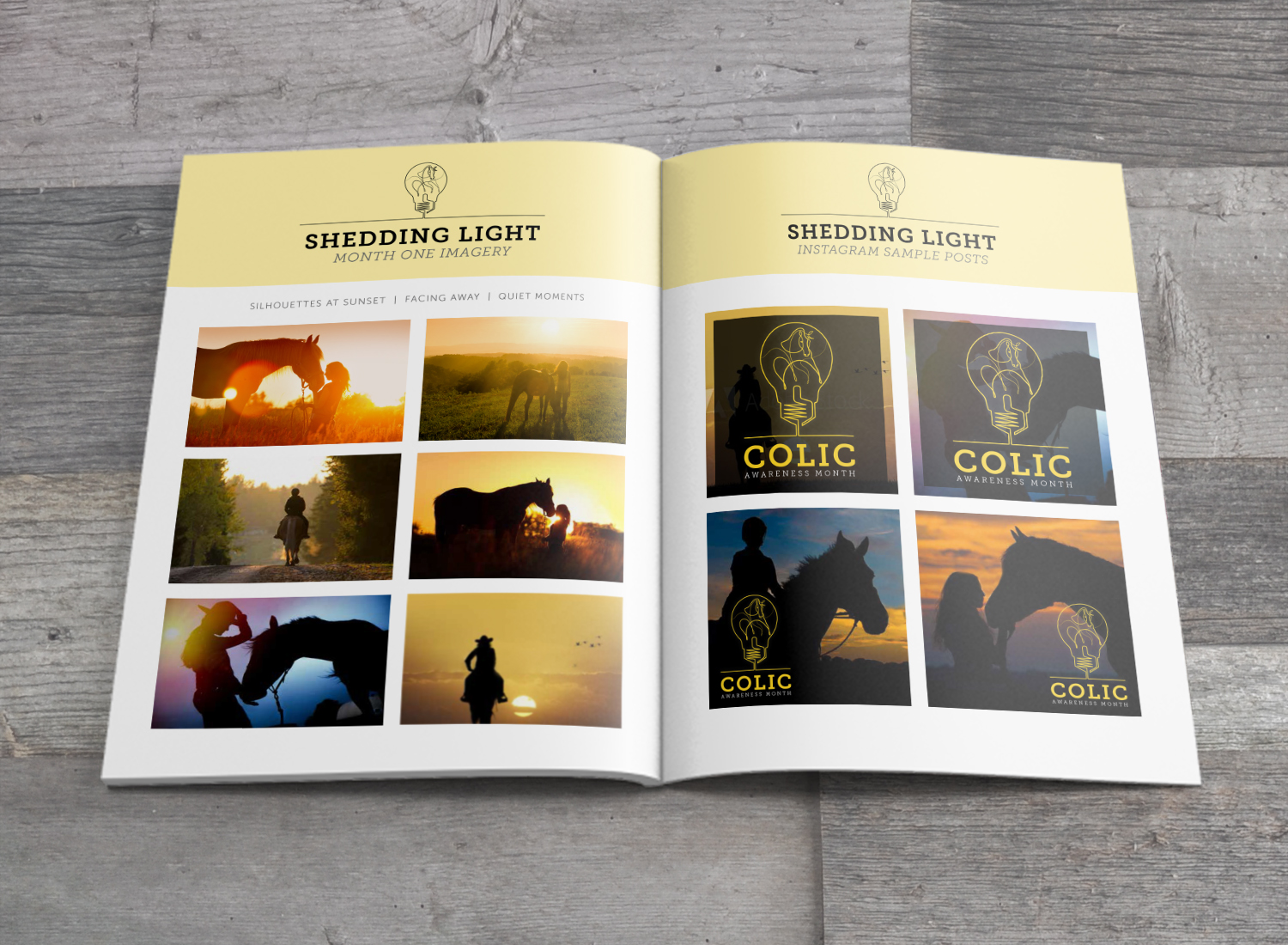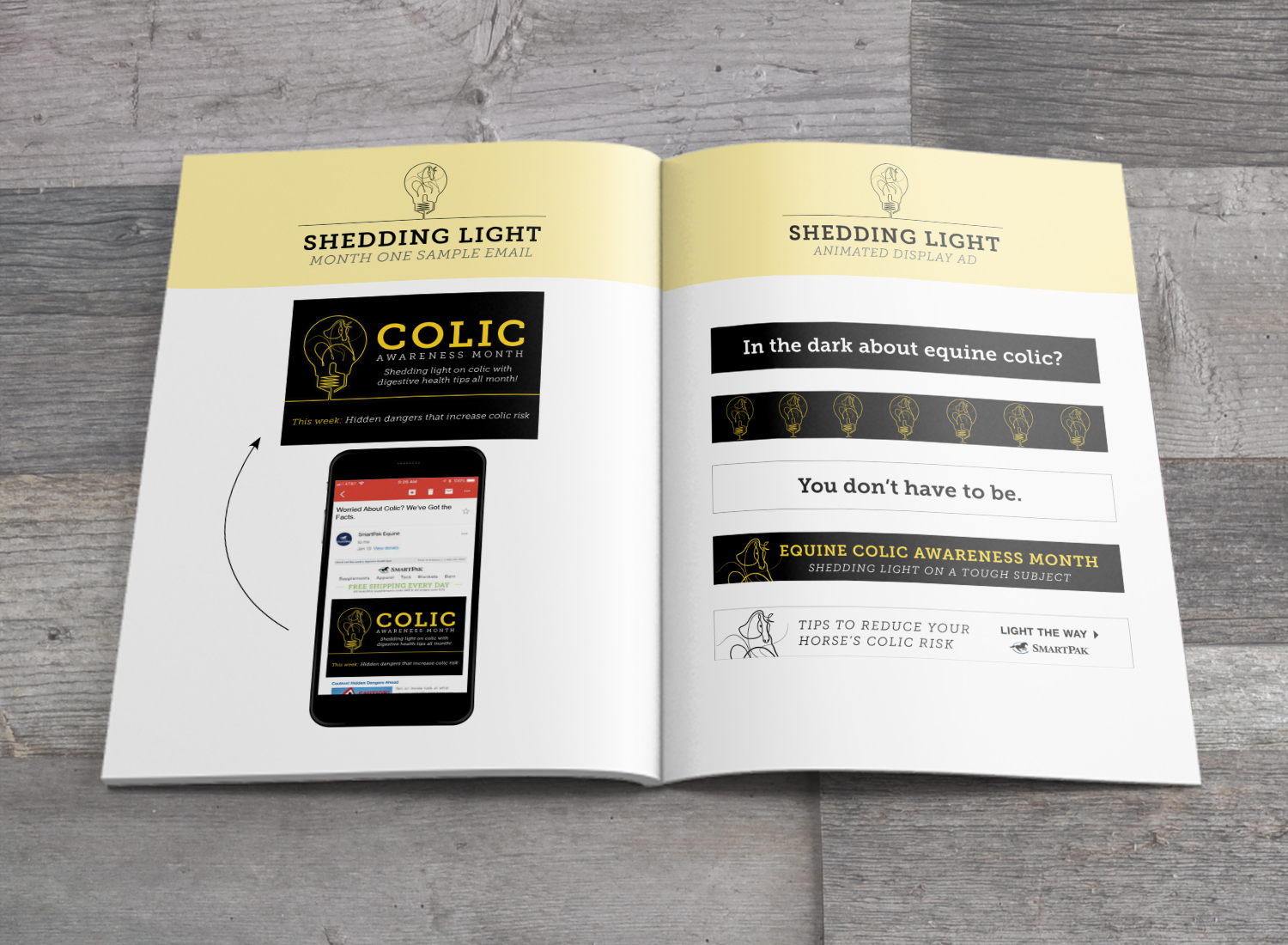 putting it all together
Assets are visually distinct yet flexible. The system is easy to implement across mediums, including landing pages, emails, display banners, print advertising, and editorial spreads.